$

15.00
Small Brass Refresh Kit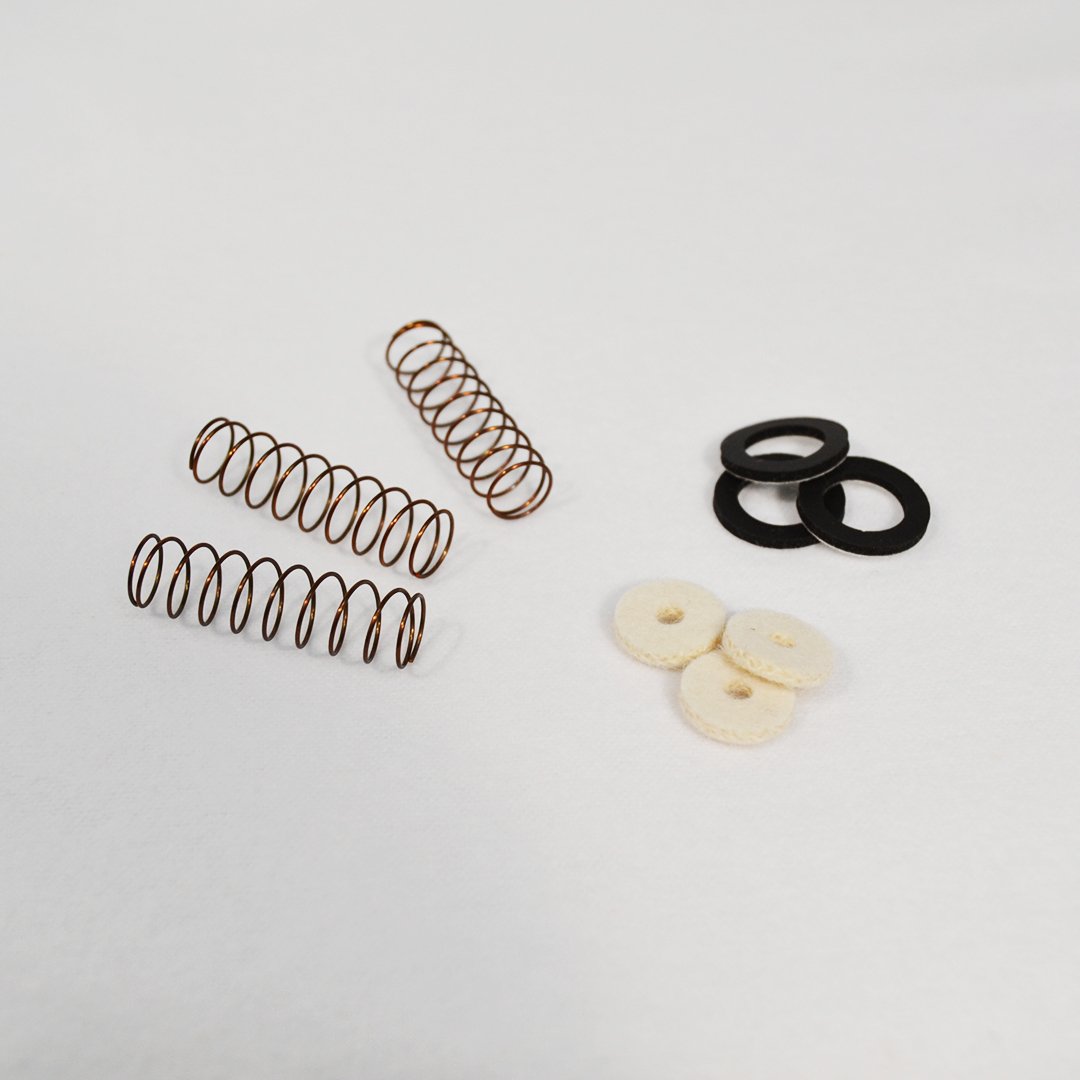 Includes: 3 Piston Felts, 3 Top Cap Pads, 3 Piston Springs
Over time, non-durable valve components like piston felts and pads break down while piston springs soften. This wear can impact everything from valve alignment and piston alignment to overall instrument responsiveness and intonation.
To keep your instrument performing like new, it is recommended you replace these components ever 3-5 years depending on how much you play your instrument.
The Getzen Small Brass Refresh Kit is an "all-in-one" pack containing all of the OEM felts, pads, and springs you need to restore your 1960's to present Getzen/Edwards trumpet, cornet, or 3 valve flugelhorn back to fresh from the factory condition.