$

40.00
Piston Performance Pack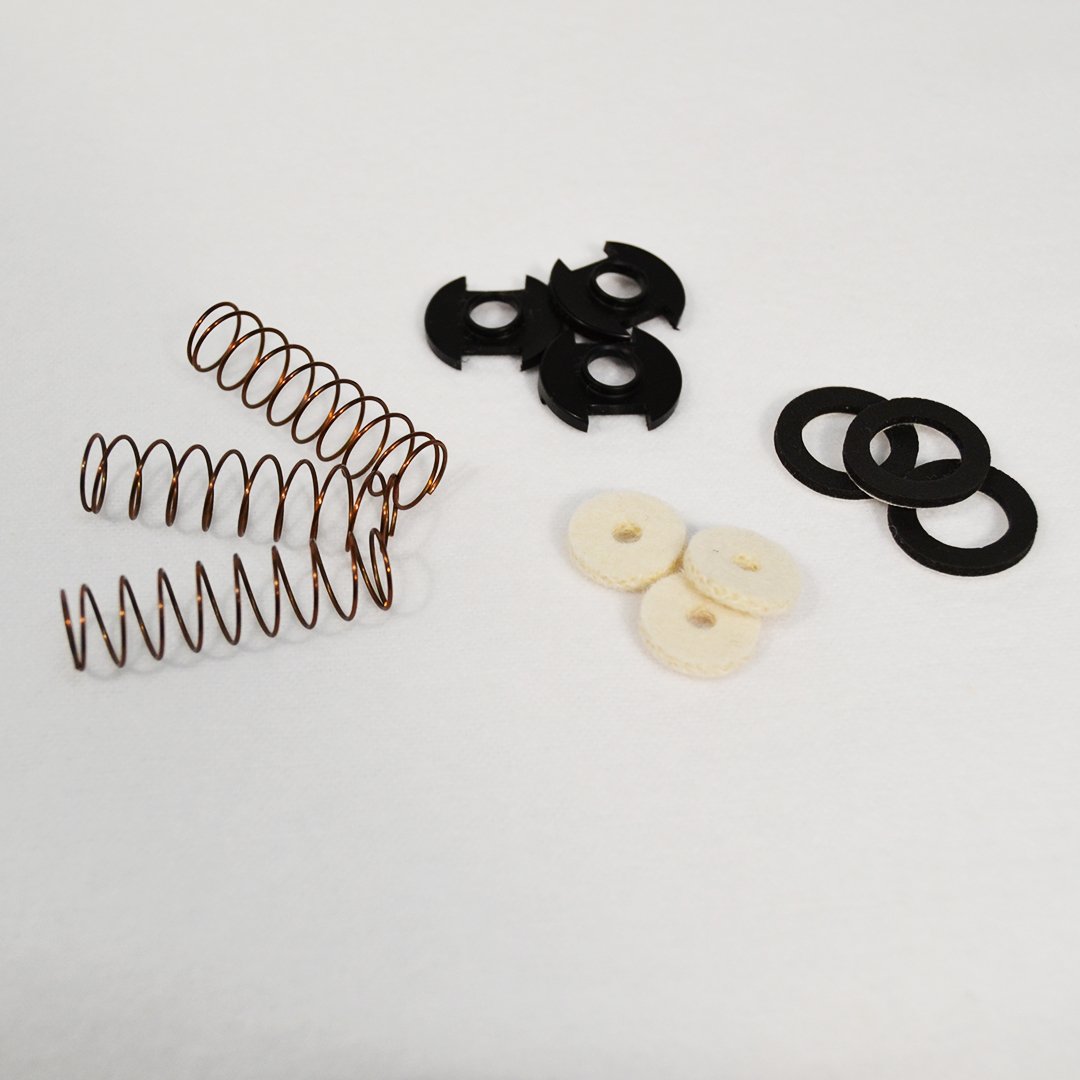 Includes: 3 Piston Felts, 3 Top Cap Pads, 3 Piston Springs, 3 Machined Valve Guides
The Getzen Piston Performance Pack is a must have "all-in-one" kit to restore your three valve, Getzen/Edwards small brass to like new condition.
Each pack includes all of the same OEM felts, pads, and springs as the Small Brass Refresh Kit to return your instrument to fresh from the factory specifications. In addition, the Piston Performance Pack includes a set of CNC machined, Getzen/Edwards valve guides. Developed in 2018 to replace the cast guides in use since the 1960's, these new guides are an improvement in almost every measurable way. Precision machined to tighter tolerances for improved radial alignment. Designed with a thinner cross section profile for less drag and smoother, faster valve action. Improved instrument response and tonal core without the annoying "click" from metal valve guides. Machined from a denser material for great durability and smoother surface.
The Piston Performance Pack is a simple, drop-in upgrade to any Getzen/Edwards 3 valve instrument built between the 1960's and 2018.